Luxury Transportation
VIP Assistance offers luxury vehicle and experienced chauffeur, so you can relax and enjoy your trip.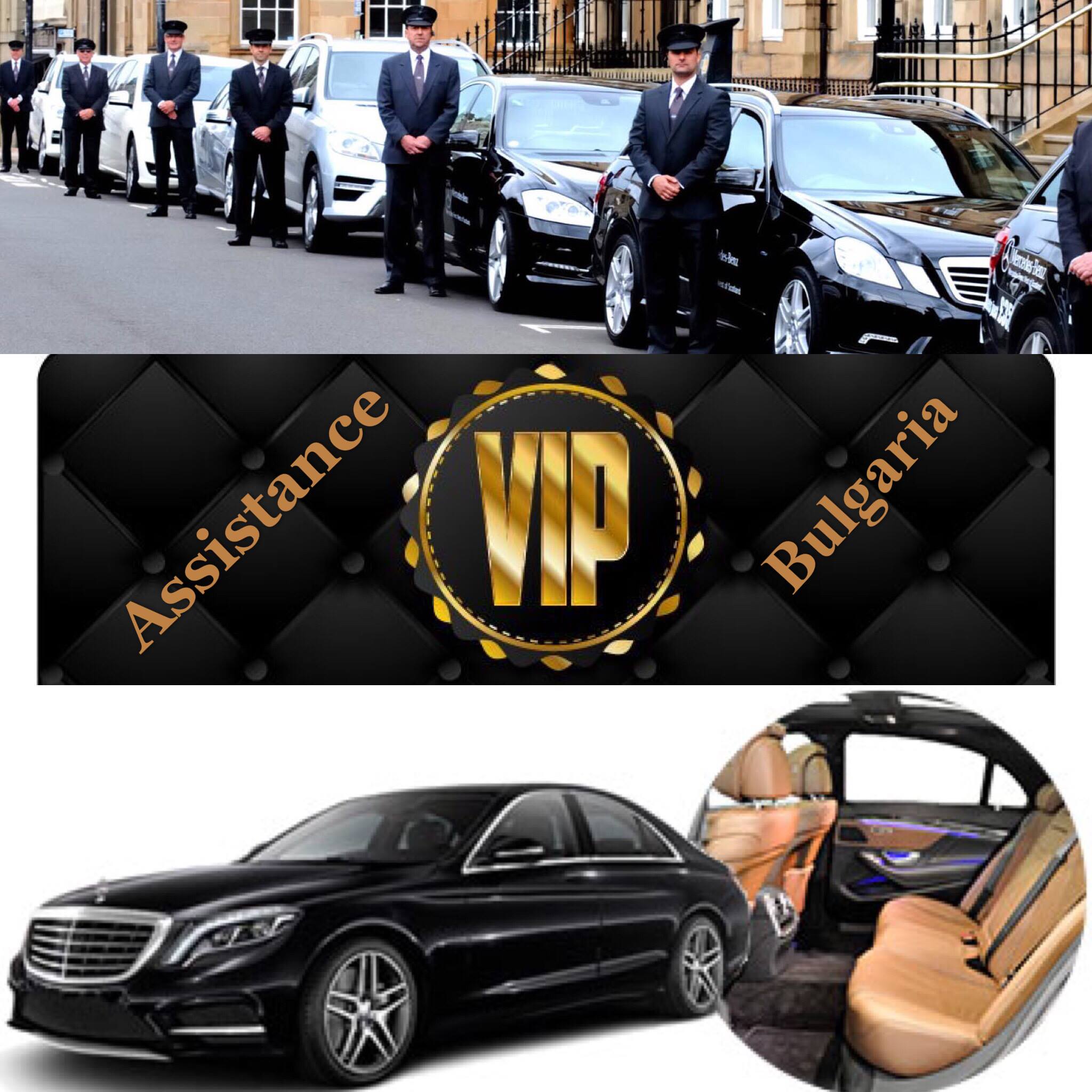 Luxury transportation
Convenience during traveling is of great importance to our company. We believe that our clients must feel comfortable during the transport from one place to another. They can use the time for relaxation, for refreshment and to enjoy the sights along the road. Our luxury transport service is the best way to discover the exotic and the charm of one of the liveliest cities in Eastern Europe.
Both, safety and comfort are the two main factors which help us to hit the target in terms of vehicles. We live in the age of super modern toys, and we do not waste time with our Mercedes, representing a true symbol of high-end services. Our automobile treasury keeps seven diamonds in perfect condition, ready to welcome you at Sofia airport. We'll provide you with an unforgettable experience on the roads of our beautiful country, blessed with an incredible history and awe-inspiring nature.
Despite of what type of transport you need, VIP ASSISTANCE will provide you with the best service for luxury transport. We'll satisfy completely your desires and needs, therefore don't hesitate to make your requirements, because we guarantee that we'll fulfill them.
We can offer you various options for luxury transport whether you just need a transfer from the airport to the hotel or to your accommodation, or you just want to travel across Bulgaria as a tourist, or with business purposes, visiting a special event.
The luxury transport service of VIP ASSISTANCE can provide you with a luxury vehicle and experienced chauffeur, so you can relax and enjoy your trip. And that is not all. We also can provide you with a private jet or yacht, which will make your traveling even more enjoyable, luxury and comfortable.
VIP ASSISTANCE GLOBAL CONCIERGE BULGARIA is a company with an extensive experience in the sphere of diplomatic visits on the territory of Bulgaria. We've managed successfully some of the most complicated and demanding diplomatic protocols on the planet. That's why you can be sure we'll fulfill all your requirements perfectly.
We believe that the friendly attitude and the strong handshake are the foundation of the reliable partnership. We rely exclusively on professional chauffeurs who have proven their professionalism during the years. Their skills in urban driving are the main guarantee for your peace of mind. Bulgaria is a country with incredible nature which you can admire during the unforgettable traveling outside the city. Our chauffeurs know where to make a spot in the middle of the road to provide you with the most breathtaking views.
With our luxury transport service the traveling will be safe and delightful regardless of the option you've chosen. We have prepared high-end vehicles at your disposal. Our experienced and trained chauffeurs will choose the fastest and safest route so you will always be on time. We guarantee that you'll never be late for your meeting and at the same time you'll travel comfortably and in style.

"VIP help is the perfect choice for your holiday or VIP trip in Bulgaria! Recently, I used my VIP accommodation with luxury transport and translation services. It was a great experience for me, thank you, VIP help!"
Plamen Naidenov


"I would like to say immense, Thank you for your help and services in Bulgaria. We enjoyed the luxury cars and drivers that made our trips very smooth and everything went like a clock. You made our visit to the Black Sea really fantastic and your guides helped make the trip unforgettable. We look forward to using our services again for our next trip to the Bulgarian mountains and we may visit the ski slopes in Bansko. A special thank you word for Slavina, she was delightful and fascinating. We will always remember our great lunch in Levant on this glorious June day. Best wishes to all! "
Nick Leventis
Competition Driver and founder of Strakka Racing
Great Britain
"Why Choose VIP Assistance!?"

"We prefer people who think like us, but we also work with people who contribute with more because they think innovative. So we develop and grow together."
Webit 2018
"

Thanks for the successful Hunt

!"

"Hunting wild boars is an unforgettable fun, and an excellent choice for every hunter. You have many good trophy animals. In only a few hours we managed to harvest a decent trophy. I will be back soon!"
Venetsian Jakimov